Jim Guyot, Brett Bacon, & Jimmy Gaona Team
Jim Guyot, CFP® - CEO
"Wealth is the ability to fully experience life." -Henry David Thoreau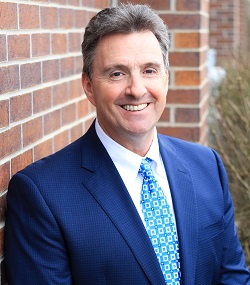 Jim is a CERTIFIED FINANCIAL PLANNER™ Professional (CFP®), and Kansas City's Endorsed Local Provider (ELP) for Long Term Care for the nationally syndicated radio talk show host, Dave Ramsey. Jim had the distinction of being one of the longest serving ELP's in the investment program. Jim is also the original ELP for the entire Kansas City metro area. Due to his long and distinguished service, he was invited to be a charter member of the Dave Ramsey Investing Council in 2011 and served in that role until 2017. In addition, he has been recognized for nine years, as a Kansas City Five-Star Wealth Manager and featured in KC Magazine, KC Business magazine, Forbes, and 435 magazine.
"People work with us because we are dedicated to help them feel secure and confident in their quest for financial peace. What this means is that we are excited to build a plan around your vision and goals and help you experience the life you dream about. The benefit is you will have peace of mind to know that you have a financial partner with your best interests in mind."

Jim is passionate about overseeing Lighthouse Financial Strategies' mission in helping clients achieve their goals and financial peace. Jim works alongside our clients to ensure the strategies our team develops continue to align with their short and long-term goals.

Jim was born and raised in Ohio. He has made Kansas City his home since 1987, along with his wife Kay and daughters Kayla and Katrina. In his leisure time, he enjoys golf, skiing, traveling, and spending time with his family.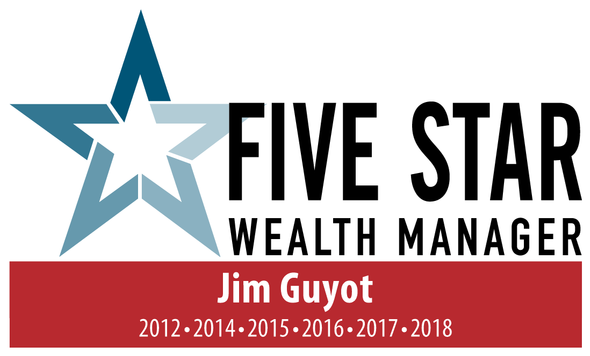 FINRA Series 7, 66, Not registered in all states
Kansas City Five-Star Wealth Manager (featured in KC Magazine & KC Business, 435 Magazine, Forbes)
NABCAP Top Area Wealth Advisor (featured in Kansas City Business Journal)


Brett Bacon, CPWA® - Director of Wealth Management
"It takes as much energy to wish as it does to plan" -Eleanor Roosevelt
bbacon@lighthousestrategies.com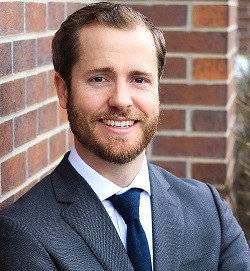 Brett is an experienced Financial Advisor serving clients in Kansas City and around the country. He received a Bachelor's Degree in Finance from Kansas State University and has been recognized as a 5 Star Wealth Manager awarded by Five Star Professional, featured in Forbes and 435 magazine. Prior to joining Lighthouse Financial Strategies Brett worked in private tax accounting as well as operating his own advisory practice. His area of focus includes comprehensive financial planning, tax management strategies, and risk management.
Brett strongly believes in the importance of aligning the investment strategies with each client's financial goals and objectives, and continually working together to review achievements against your stated aims to ensure you are comfortable and everything is moving forward according to plan.
Brett grew up in the Kansas City area and currently resides in Olathe, Kansas. Brett and his wife Brittany have four girls Ellie, Savannah, Brooklyn, and Madelyn. In his free time he enjoys watching Ellie play soccer, fishing, golfing and spending time at the Lake of the Ozarks with family.
Melissa Gunter - Managing Director
"Everybody needs a passion. That's what keeps life interesting. If you live without passion, you can go through life without leaving any footprints" -Betty White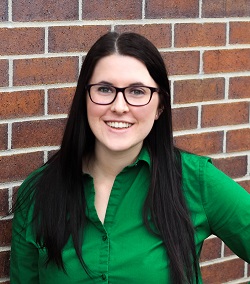 Melissa was born and raised in Lincoln, NE and is a graduate of the University of Nebraska-Lincoln where she received a Bachelor of Science degree in Finance and minors in Accounting and Communication. Prior to joining Lighthouse Financial Strategies, Melissa worked for JP Morgan as a Retirement Plan Specialist. Melissa focuses on understanding our client's goals and works alongside them to help achieve their life's purpose. In assisting clients achieve their life's purpose she plays a key role in building financial planning strategies for our clients.

She currently holds her Series 7 and 66 licenses. In her free time Melissa enjoys spending time with her husband and daughters, baking, and exploring the world.

Jimmy Gaona- Financial Advisor
"We are all coming out, in, or heading into a storm, but remember you've been in all three and keep sailing forward"
"If asked to do something and it's not unethical, immoral, or illegal, just follow the leader"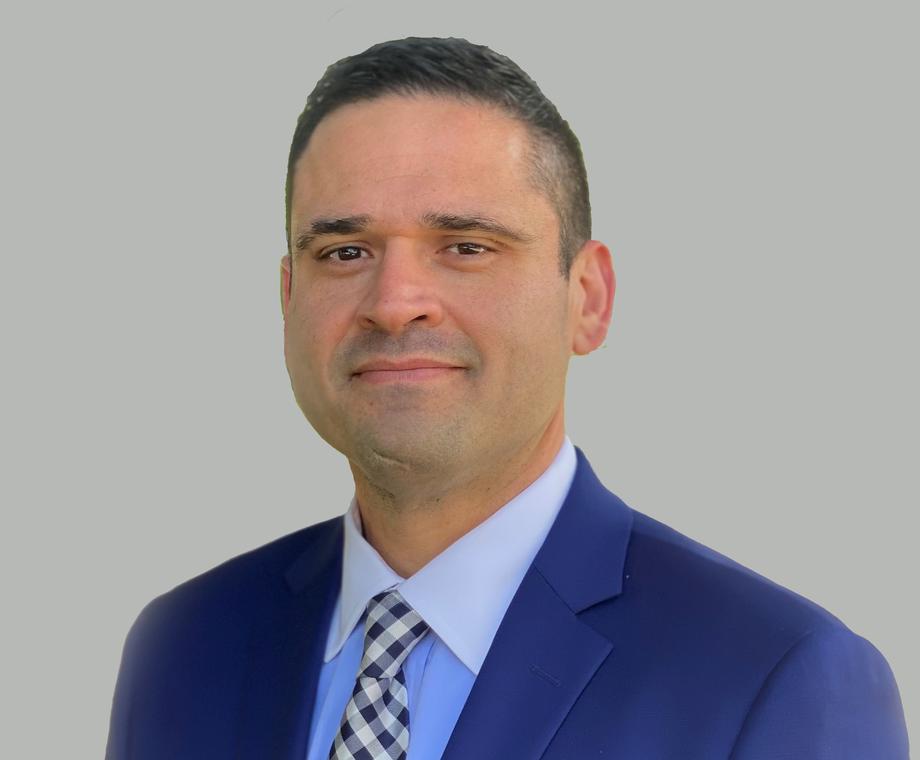 Jimmy began his career as a financial advisor in 2013. Helping people is what fills his tank. No matter if it's the widow, business owner, or someone he just met. "Bless others when possible and all will end well." Jimmy believes it is important to invest his time to understand what you're working toward before you invest your money. Working closely with you, your CPA, attorney, and other professionals, Jimmy can help create your personal goal based plan (retirement, protection, education or business related) and investment strategy that aligns with your financial goals.
Jimmy is first generation here in America, and family is at the core of his beliefs, second to The Lord. He is grateful for all his parents did for him and his brothers.
Jimmy attended the University of Missouri-Kansas City and Johnson County Community College. He graduated with a liberal arts degree in 2001 and a bachelor's degree in communications in 2003.
Jimmy is active in the community. He has been an ambassador of the Kansas City, Kansas Chamber of Commerce and the Olathe Chamber of Commerce, where he is now a member of the board of directors. He volunteers with Westside Family Church as a church deacon. He is concluding as PTO president for Arbor Creek Elementary, served on the Johnson County Charter Commission, Chair of The Latino Leadership Network, and serves on the CARB for Johnson County Sheriff Office.
Jimmy has lived in Olathe since 2005 with his wife, Robin, and their three kids. They enjoy playing board games, XBOX One, watching tv, remodeling, and the outdoors, weather permitting.
Jimmy Kelley, CFA - Portfolio Manager
jkelley@lighthousestrategies.com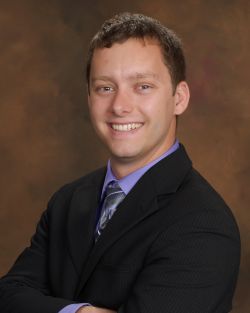 Jimmy is a CFA charterholder in charge of portfolio management and investment analysis at Lighthouse Financial Strategies. In that capacity, he has overall responsibility for portfolio construction, including asset allocation, strategic portfolio direction, and investment and economic research. Jimmy joined Lighthouse in 2015 as a research analyst assisting in analyzing and implementing client-specific asset allocation strategies. He is also a member of the Creative Financial Designs investment advisory team. Prior to working at Lighthouse, Jimmy worked in Prudhoe Bay, Alaska where he was a Fracturing Engineer in the oil field for four years. Jimmy graduated from Kansas State University in 2011 with a Bachelor of Science in Industrial Engineering and a minor in Economics. Jimmy grew up in Lawrence but now resides in Overland Park with his wife Kelley.
In his free time, Jimmy enjoys spending time with Kelley and their dog Moose, fishing, snow skiing, and traveling.
Tracy Mancini - Medicare Solutions
Tracy is a graduate of the University of Kansas, where she earned her Bachelor of General Studies. Following graduation, Tracy began a successful eleven-year career with Coca Cola Bottling Company of Mid-America as a Regional Sales Manager. Recruited by Jim to join his team, Tracy has been with Lighthouse Financial Strategies since 2007. Tracy's main responsibilities with Lighthouse Financial Strategies include marketing, assisting clients with life insurance and Medicare options including, Medicare Supplement Insurance and Medicare Advantage Plans. Tracy currently holds her Kansas Life and Health License and is licensed in Kansas, Missouri, and Colorado.

In her leisure time, Tracy enjoys the outdoors, traveling, and spending time with her daughter and son.
Lynne Fields - Operations Manager
lfields@lighthousestrategies.com
Lynne was born and raised in the Kansas City Area. Her professional background has been in Business and Accounting. She previously worked in the Accounting departments for a local travel company and a wholesale popcorn manufacturing company. Lynne's main responsibilities at Lighthouse Financial Strategies include asset movement, disbursements of assets, marketing and coordinating client events.

In her free time Lynne enjoys spending time with her three children, Haley, Hayden, and Holden, walking and cooking.
Kay Guyot - Accounting Officer
Kay resides in Lenexa, Kansas with Jim and their two daughters. She has been a part of Lighthouse Financial Strategies since its inception. She oversees payroll, benefit, and other financial matters. Kay received a Bachelor of Science degree from the University of Kansas in Accounting and Business Administration. She has an extensive corporate accounting background, initially doing investment accounting at Investors Fiduciary Trust Company. Kay is bilingual and familiar with two other languages. She is also detail-oriented which has been instrumental to her various project undertakings.
She enjoys skiing, family time, drawing/sketching, entertaining, attending her children's sporting activities, and volunteering at church, school and the community.